I Want It All
As an author, I'm a tough sell when it comes to books. My standards are off the charts. If a story doesn't grab me on page one, I rarely finish the first chapter. I devour well-written books with characters who stay with me long after the story ends, and I love to be swept away, lured into turning each page, twists, turns, mystery, intrigue, romance…you get the picture. If I demand those standareds in every book I write, why should I settle for less in the stories I read? I want it all––the crème de la crème! I'm too busy for anything less. Aren't you?
Review swaps…not going to happen. I won't trade my integrity for five stars. But if a book is in a genre I love and someone I know reccommends the story, I'm there. I'll give it read and if I love it, I'm a loyal fan.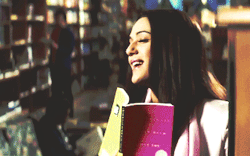 So, why am I blogging about books I love? Because YOU deserve the best! Every year, between 600,000 and 1,000,000 books are published in the United States alone. Many––perhaps as much as half or more––are self-published. But, on average, most sell less than 250 copies. These Days, anyone can publish a book…so choosing which ones to read can be challenging at best. And even if you read all the reviews, you'll see conflicting comments.
I don't claim to be a critic, nor would I want to be, but after teaching creative writing and drama for 20+ years and earning the title USA Today Bestselling Author, I know what works when it comes to writing. And I want to share the best books I read with you, my friends, family, and fans. I post some wonderful books in my newsletter along with crazy-good deals, but the crème de la crème I'll post here on my website. Rest assured, if I recommend a book, the author and story earned my personal stamp of approval. These writers won't be authors we all know and love, like John Grisham, Sandra Brown, or Diana Gabaldon…but I truly believe you'll enjoy their work…try them…you just might find a hot NEW favorite!
Today I'd like to introduce:  
USA TODAY BESTSELLING AUTHOR
Aaron Paul Lazar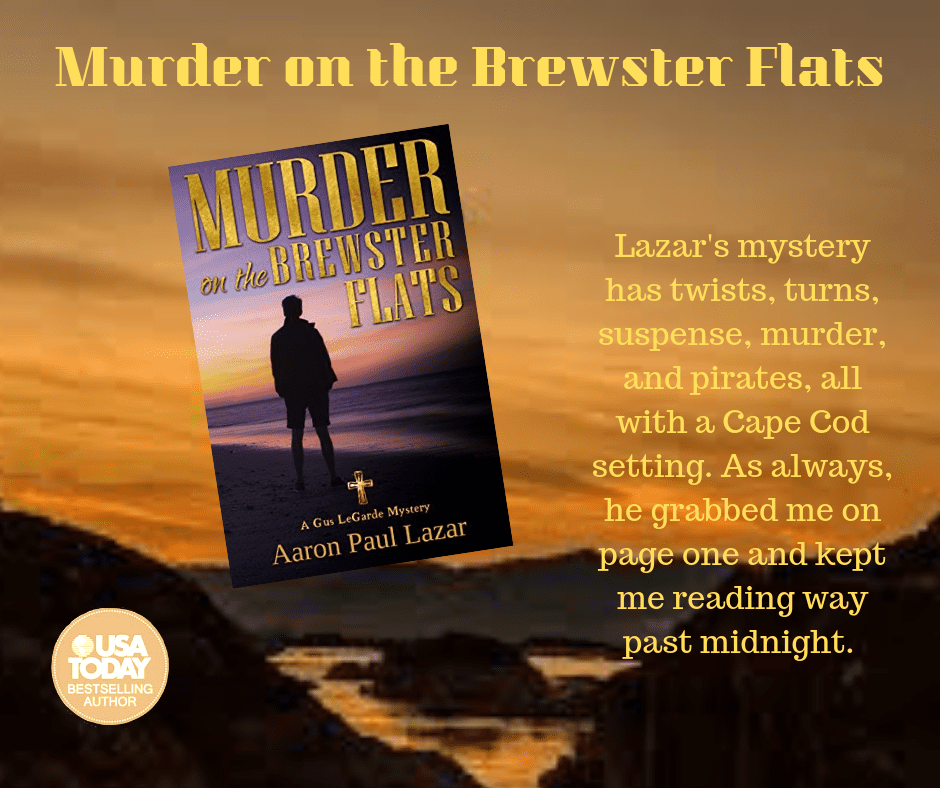 A vacation on Cape Cod spirals out of control when the lure of ancient pirates' gold incites madness in local feuding families, pulling two young lovers apart.
Mounting tensions give way to true danger as people start vanishing. And in the middle of a fast-brewing hurricane, Gus discovers the real secret at the heart of the feud: someone who will stop at nothing to make sure their side wins. Including murder.
***
USA Today Bestselling Author Aaron Paul Lazar is obsessed with writing. With twenty-eight books to date, he's earned twenty literary book awards. He writes mysteries, suspense, love stories, and more. You'll usually find him writing his heart out in the early hours of the day – preferably in the dark, quiet hours when no one else is awake in his bustling household. Visit his website at www.lazarbooks.com to sign up for a free book and to learn about future deals.
***
"Addictive, award-winning fiction." 
Murder on the Brewster Flats is the first "series crossover" book I've written, letting characters from the LeGarde Mystery series "meet" folks from the Paines Creek Beach love story series. I started writing it last summer, when my wife and I were on our annual vacation to Brewster, Massachusetts, on our beloved Cape Cod. I decided Gus and Camille really deserved a vacation, too, and just couldn't resist plopping them down onto Paines Creek Beach.
Of course, I used the same location a few years back when I wrote my first love story, The Seacrest (followed by The Seacroft, book 2, and The Seadog, book 3)Finn, Jax, and Cody McGraw, Libby, Scout, and Rudy Vanderhorn, Fritzi, Jack Remington, and all the other characters who ended up populating the Paines Creek Beach love story series live on Paines Creek Beach in Brewster. So it just seemed natural that Gus would bump into them, particularly Jack Remington, in his forays along the beach.
It was fun having Gus meet my other beloved characters, especially Fritzi. I have a soft spot in my heart for her, mostly because after what she went through in The Seadog. I also loved reconnecting with Bubba and Lucy, Scout and Jack's dogs.
So you see, dear readers, these characters really are "real" to me and I was ridiculously pleased to mix them together in this book.
For the record, I write most of my series books as "standalones," so that you can go from say, book 12, to book 1, to book 4, without any difficulty or confusion. Please feel free to explore among the twenty-eight titles I now have to offer you.
Happy reading,
Aaron Paul Lazar
Get your free copy of the award-winning romantic suspense novel, Devil's Lake.  Visit Aaron's website at www.lazarbooks.com to explore all of his series and read excerpts from twenty-six books.
PAINES CREEK BEACH (Love Stories)
BITTERSWEET HOLLOW (Romantic Suspense)
There You Have It…Please Remember…