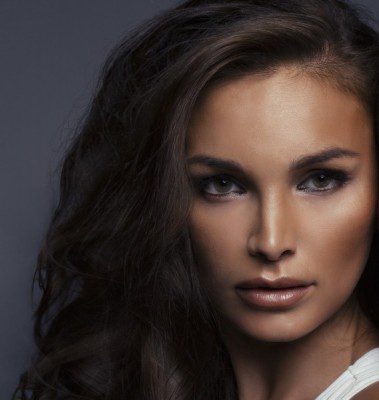 Meet Lacey Madison Montgomery
Character Interview by Casi McLean
December 10, 2015
Please tell us your name and a little about your background.
Hi, I'm Lacey Madison Montgomery, twenty-eight, well educated and a pretty good lawyer. My mom died when I was ten and dad shipped me off to a great school, but my biggest regret is our relationship tanked. I'm self-reliant, dependable and, under normal circumstances, not prone to impulsive behavior, but when it comes to men, I let my emotions control my actions. I've had a hard time with trust since my mother died. I didn't trust anyone, until I met Bobby Reynolds. I never met anyone like him before. As hard as I tried to fight the connection, my heart melted every time we were together.
What obstacles stand in the way of your happiness?
Time. Perhaps the existence of a crack in time might be difficult for some to believe, but I can tell you this: There's a hidden cove just north of Atlanta on the northern shore of Lake Lanier where the spirit of a ghost town lingers. Will we survive thrusts of fate and find our way back to each other, or are we destined to guard the portal that entwined our souls forever beneath the lake?
What is the worst thing you ever had to do and why did you feel compelled to do it?
I left a piece of myself in the past to find my future. If I didn't take a chance, Bobby and I would be destined to live our lives in separate worlds.
Do you believe in love at first sight?
Yes. I never did before my accident, but when the whirlpool hurled me into the murky depths, I was sure I'd die. Even if I had the strength to fight against swirling current, the water was pitch black and my lungs ached for oxygen. The next thing I knew, this angel—an angel dressed in jeans a tight, white T-shirt—was carrying me. Was I dreaming, or did I die and go to heaven? Bobby and I were destined to be together. I loved him the moment I saw him.
If you could travel back in time to change one thing in your past, what would it be?
Funny you should ask that question considering my situation. A year ago I would have said I'd go back to fix my relationship with my dad. But now … let's just say I'm living proof that traveling through time is possible. Changing any events in your life is difficult when a portal takes you back in time thirty-four years before you were born. But destiny changed my life for me. When the portal swept me back in time, I found everything I never knew I wanted, including a great relationship with my dad.
---
Casi McLean's fascination with writing flourished even before she learned to read. At three, she beamed with anecdotes entertaining family and friends and, at eight years old, had published her first short story, "The Apron String Captain." But when her fourth grade teacher read aloud Madeleine L'Engle's A Wrinkle In Time, Casi's creativity spun into high gear, and she knew she was destined to pen novels of her own.
Casi grew up in McLean, Virginia, a suburb of Washington, DC. After graduating from the University of Georgia with a major in design and a minor in education, she returned to Virginia to teach English and creative writing. Now the mother of two adult sons, she lives in Atlanta, where she writes stories to stir the soul with mystery, fantasy, and romance.
Beneath The Lake, her debut novel, was a finalist in both The Chicago Fire and Ice and Atlanta Writer's Club 2014 Spring Contests. It is the first book of a time-travel trilogy and follows her five 2014 mystical novelettes, revealing the essence of Casi's imagination sparked by her childhood dreams.
Website ~ Blog ~ Twitter ~ Facebook ~ Goodreads
Pinterest ~ Google+ ~ Amazon Author Page

A ghost town submerged beneath Atlanta's famous man-made Lake Lanier reportedly lures victims to a watery grave. But when Lacey Montgomery's car spins out of control and hurtles into the depths of the icy, black water, she awakens in the arms of a handsome stranger, in a place she's never heard of — 34 years before she was born.
When the 2012 lawyer tangles with the 1949 hunk, fire and ice swirl into a stream of sweltering desire. Bobby Reynolds is smitten the moment the storm-ravaged woman opens her eyes. Learning the truth about her origins does nothing to stop the passion from taking root in his heart, and leaves him torn between finding a way to help Lacey return to2012 or convincing her stay with him.
The desperation to find her way home dissolves as Lacey falls in love with a town destined to be erased from the face of the Earth, and the man who vows to protect it. Will the couple discover the key to the mysterious portal before time rips them apart? Or will their star-crossed spirits wander forever through a ghost town buried beneath the lake?
Excerpt
A final thud hurled him backward, flailing through brush and thickets like a rag doll. Grasping at anything to break momentum, Rob's hand clung to a branch wedged into the face of the precipice. Spiny splinters sliced his skin. Blood oozed and trickled into his palms, and one by one, his fingers slowly slipped.
A sharp crack echoed through the silence of the ravine as the bough succumbed to his weight. He plummeted into free-fall. Clenching his eyes, he drew in a deep breath, terrified of the pain, the mauling that waited on the jagged rocks below.
When icy water broke his fall, the chill kept him from losing consciousness. He spun, straining to see, but darkness enveloped him. Soggy clothing pulled him deeper — deeper into the murky, fathomless depths. He wrestled to squirm free from the waterlogged jacket dragging him down to a watery grave, watched the coat disappear into black obscurity. Panic gripped his stomach, or was it death that snaked around his chest, squeezing, squeezing, squeezing the air, the life from his body? Lack of oxygen burned his lungs, beckoning surrender, and a shard of rage pierced his gut as reality set in. He lunged upward with one last thrust and burst from the water's deadly grip, gasping for air. A gurgling howl spewed from the depths of his soul and echoed into silence.
Sunlight shimmered across a smooth, indigo lake, but aside from the slight ripples of his own paddling, nothing but stillness surrounded him. He floated toward the shore, sucking deep breaths into his lungs until the pummeling in his chest subsided. When he reached the water's edge, he hoisted his body onto the soft red clay and collapsed while the sun's warmth drained the tension from his body.
No one knew he had survived. The rules had shifted. Now he could reinvent himself, become a stealth predator. His target: Lacey Madison Montgomery.
June 2012, one year later at an extravagant clubhouse in Lake Lanier, Georgia
June 9th began like any ordinary day, but for me, nothing would ever be ordinary again. In hindsight, I could see that the rainy night wasn't the catalyst for my twist of fate. The storm was more like a vortex with currents reaching out beyond imagination. Within twenty-four hours I would lose my ability to distinguish dreams from reality…
Available from
Amazon.com ~ Barnes & Noble  ~ iBooks
[youtube]https://www.youtube.com/watch?v=TwOqm8DUUfA[/youtube]