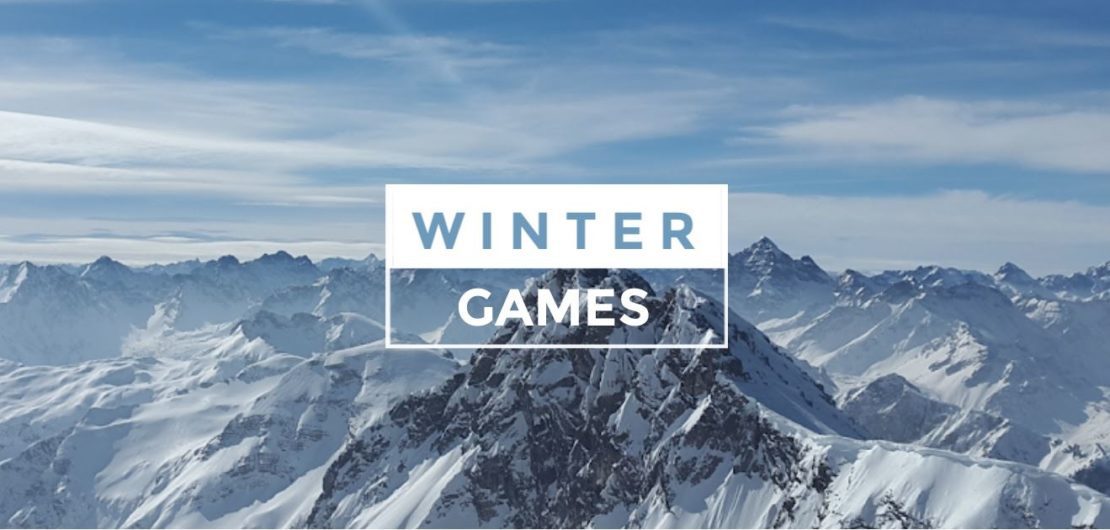 Calling All 📚Readers & Authors!
Our Last Event Totally Rocked…But Winter Games is Bigger, Better, Super Organized, and the best reader challenge on the planet!
Readers, if You LOVE a challenge and are willing to write Amazon reviews for some Bestselling and Award-Winning 📝Authors––Winter Games is for YOU!
Readers will be eligible for fantastic prizes including Amazon gift cards, swag, free books, and tons of fun! Click below to join our Facebook Reader Group.
Authors

, this is what I know about YOU––because I know this about me––we all need reviews to succeed.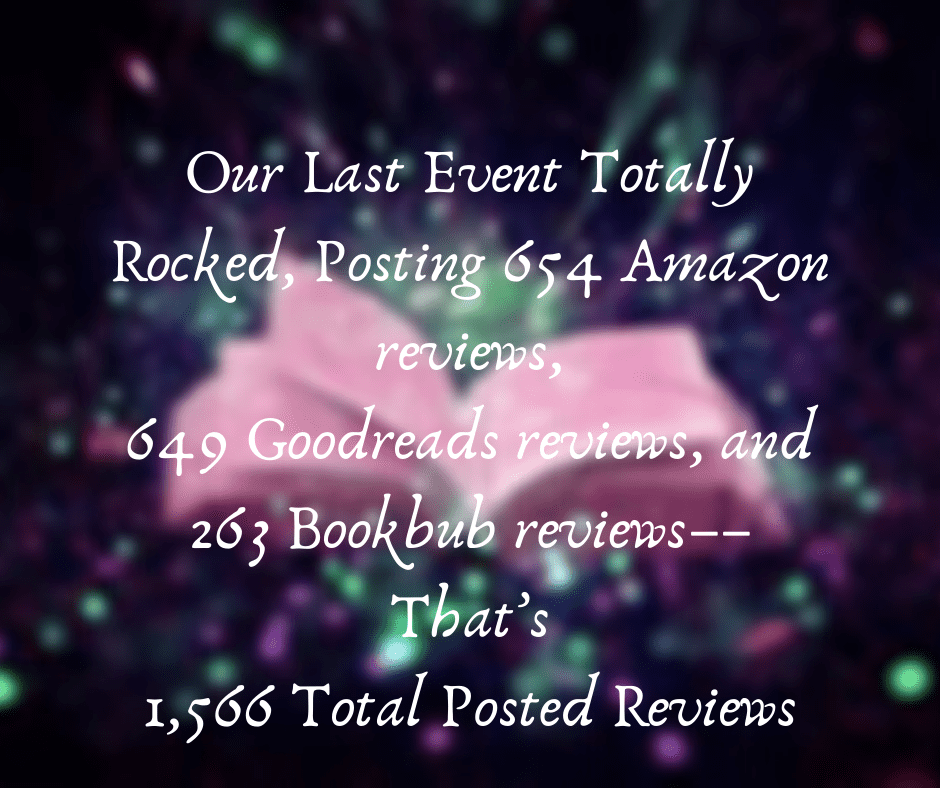 📝 AUTHORS, how would you like to sell a lot of books within a month, boost your rating, find new readers and get reviews. Winter Games is a month long party with readers. Promote your work in a live Q & A and tons of visibility…all while letting a professional virtual assistant host and organize the entire event and inspire your potential readers.
As an 📝author, I know we all need sales to validate the value of our career, not to mention pay a bill or two. Most 📝authors spend far more on promotions than we make in book sales. And for what? Random purchases and occasional reviews. We spend a fortune, work our butts off, and take years to find the secret that really clicks. Whew…I'm exhausted just thinking about the madness.
An author's world revolves around REVIEWS…and Lord help us if we get one-star or two-star blathers from people who obviously didn't read the same story we wrote!
That's why Casi McLean and Kathi Goodwyn created our Winter Games Reader Challenge. This event is a  WIN––WIN––WINNING NEW CONCEPT.
I don't know about you, but I've spent far too much money and energy searching for a magic wand to help me sell my books! In return for all my time, energy and money, I received some random sales and reviews along the way…UNTIL I discovered a few secrets to success. So now, I'm sharing all my magic with you through these fantastic Reader Challenge events.  The fees you pay go directly to the host and her assistants, who are trained professionals at doing exactly what we need.
Just look at the results posted at the top of this page. Now YOU can reap the benefits. Though there's no guarantee you'll get double-digit reviews, the parties will help you connect with the readers and sell your babies.
Providing verified sales through this process is a great opportunity to boost your rank. Plus, reviews are less likely to be taken down by Amazon with verified purchases.
⭐️⭐️ 📚READERS get FREE access to your book, which means your book will need to be gifted to readers who opt to read your books—But that's no problem. Just make sure during the event your book is either free on Amazon or only $.99…then you can gift readers who love what you're writing.⭐️⭐️
Winter Games FAQs
* Winter Games is a month-long reader challenge, featuring up to 60 BESTSELLING & AWARD-WINNING 📝AUTHORS, with an AMAZON REVIEW Averager of 4.0 or higher! Once we reach 60 author entries, sign-ups will close.
*We chose a full month for the event to give 📚readers enough time to read and review the 📝author-submitted books they choose.
*To cut down on "fake reviews" participating 📚READERS will be required to post an AMAZON review with a minimum of 5 sentences––not giving a synopsis of the story––but rather about what they enjoyed about the storyline, characters, 📝author's style, description, and overall hooks. A favorite line is also acceptable.

All participants are required to join the 🔥RAVE CAVE where their links will be posted in one continual thread per author. That way each author can check their reviews at any time by simply searching for their name in the group. And readers can easily post review links using the same process. Instead of a picture we will post your submitted book… Sorry, only one book per Author is allowed. 
* Winter Games' hosts will post games, giveaways, prizes, and incentives along the way in our Author and Reader Facebook groups.
💎💎A $200 GRAND PRIZE will be awarded to the 📚READER who reads and posts Amazon Reviews for the most books. The Grand Prize will be in the form of a $200 gift card.
Additional prizes will be awarded to other reader participants, which may include swag, print books, and gift cards.
💎The most reviews on BookBub and/or Goodreads reviews as well as Amazon reviews.
💎The 📚reader who attends and participates in the most Host Parties during the event.
💎The 📚reader who interacts with 📝authors and encourages other 📚readers during the event.
⭐️ Smaller prizes will be awarded by the host during the month-long event, such as smaller gift cards, swag giveaways, digital copies, or Audible versions of various books written by participating 📝authors.
💥The host will hold several RAVES during the event to introduce participating 📝authors.
🔥All participating 📝authors are required to stop by and comment during ALL scheduled RAVEs unless they have a MAJOR conflict. 
📝Authors and their submitted books will be introduced in groups––5 or 6📝authors at each approximately 1/2 hour RAVE––every Monday and Wednesday during the event. 📚Readers are encouraged to attend each RAVE👉 NOTE: RAVE attendance will be considered as we choose end of event prizes.
🔥Event Reminders will be posted in the 💥Reader group, Winter Games newsletter, and in the 📝Author 📚 Group.
🔥We encourage all 📝authors to regularly promote the event to all your social media throughout the entire month!
🔥Verified Amazon purchases not only give reviews credibility, they also help 📝Author's Rank! So, ALL submitted books must be on sale for $0.99 or FREE during the event if possible. If your publisher won't cooperate, please let us know so we can come up with a solution.
🔥 RAVE parties will be on one thread, and though the thread might get overloaded at times, this is a tried and true method that works so please be patient and follow directions!
🔥A grand finale scheduled after the reading portion of the event ends will be where 📚Readers will receive their prizes. All 📝authors are expected to attend this party.
🔥Participating 📝authors will be required to donate one signed print book for one of the grand prizes. ALL 📝authors will be responsible for getting your books to the winners… However we will tell you who your winner is and provide the contact info for you. ***[If your book isn't available in print, we may ask you to give away an Amazon gift card or a digital copy of your book.]
📚 Reader sign-ups will stay open up to 2 days before the event begins. The event will begin on February 1, 2020.
📝Author sign-ups will be closed once we hit 60 sign-ups.
📝Attention Authors:
🔥We don't limit 📚readers, so you have a huge opportunity to get multiple reviews. Many 📚Authors in the past have attained double digit results.
💥 Your novel will be exposed to tons of new readers!
💥Reviews might trickle in long after the event ends.
💥Your Amazon rank will get a big boost as your book is downloaded.
💥📝Authors will be highlighted on Raves and should receive promo from all other 📝authors and our hosts before and during the event.
💥So have fun, meet new 📝author friends, and put yourself out there as often as possible and you'll gain a lot of  new 📚readers!
---