I Want It All
As an author, I'm a tough sell when it comes to books. My standards are off the charts. If a story doesn't grab me on page one, I rarely finish the first chapter. I devour well-written books with characters who stay with me long after the story ends, and I love to be swept away, lured into turning each page, twists, turns, mystery, intrigue, romance…you get the picture. If I demand those standareds in every book I write, why should I settle for less in the stories I read? I want it all––the crème de la crème! I'm too busy for anything less. Aren't you?
Review swaps…not going to happen. I won't trade my integrity for five stars. But if a book is in a genre I love and someone I know reccommends the story, I'm there. I'll give it read and if I love it, I'm a loyal fan.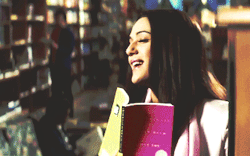 So, why am I blogging about books I love? Because YOU deserve the best! Every year, between 600,000 and 1,000,000 books are published in the United States alone. Many––perhaps as much as half or more––are self-published. But, on average, most sell less than 250 copies. These Days, anyone can publish a book…so choosing which ones to read can be challenging at best. And even if you read all the reviews, you'll see conflicting comments.
I don't claim to be a critic, nor would I want to be, but after teaching creative writing and drama for 20+ years and earning the title USA Today Bestselling Author, I know what works when it comes to writing. And I want to share the best books I read with you, my friends, family, and fans. I post some wonderful books in my newsletter along with crazy-good deals, but the crème de la crème I'll post here on my website. Rest assured, if I recommend a book, the author and story earned my personal stamp of approval. These writers won't be authors we all know and love, like John Grisham, Sandra Brown, or Diana Gabaldon…but I truly believe you'll enjoy their work…try them…you just might find a hot NEW favorite!
Each Week I'll Introduce A New Book For My Crème de la Crème List––Some Amazing Authors You Might Have Missed! 
And remember…