Running with Horses
By Suzanne Jenkins
Moving horses to the high country comes just in time when Mindy and her coffee date witness murder at a Mojave Desert cafe.
Local folklore said Mindy Murphy was born on the back of a horse. Mucking out stalls and spending days surrounded by beautiful horses on her grandfather's ranch is all she needs. The only caveat is…
neighboring rancher, Fred Rough's long term holding lot where captured wild horses live a sad existence. All of that changes on the day she meets her childhood friend, Antonia for coffee, and Randy Johnson, an animal rights activist just happens to be there, too. Mindy becomes entangled in an explosive encounter between Fred and Randy's friend. Moving horses to the high country comes just in time when Mindy and her coffee date witness murder at a Mojave Desert cafe.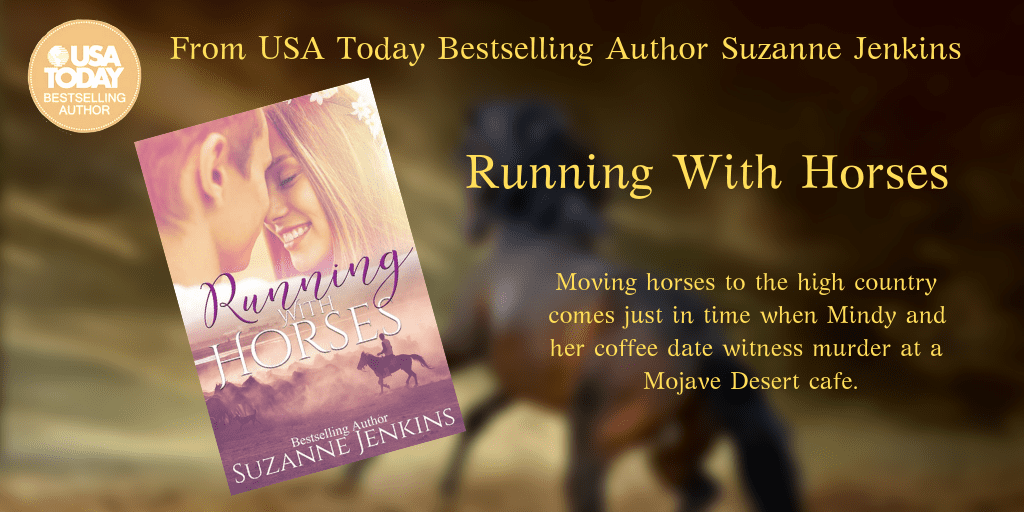 Buy Now On Amazon
Amazon
And don't miss Suzanne's "Special $0.99 Offer" this week: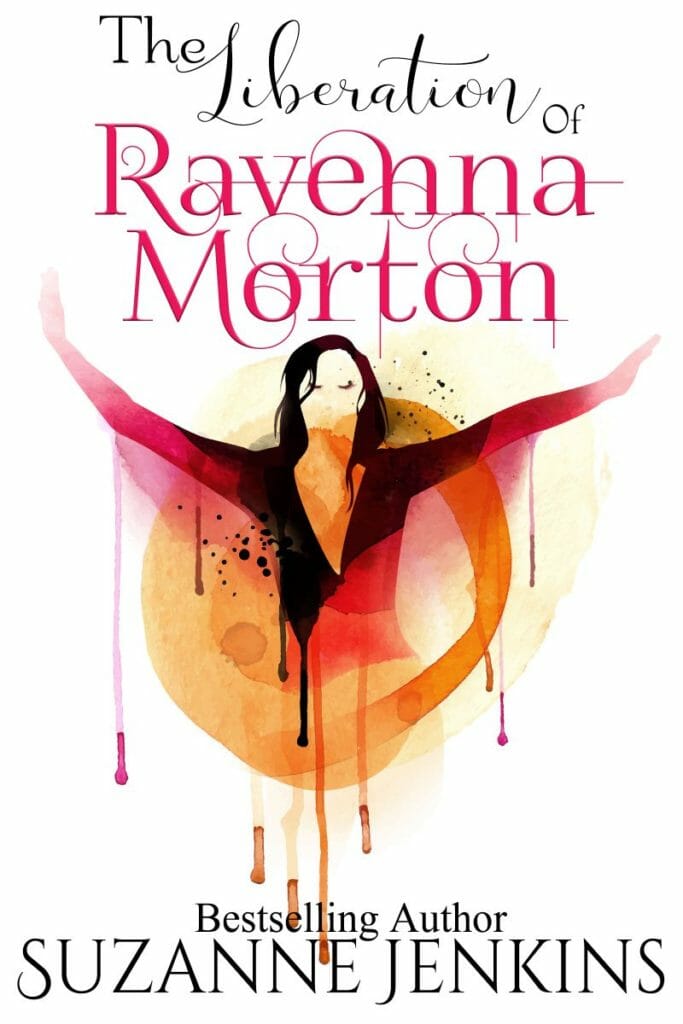 Ravenna is among the last of the Native Americans living in Allegan County Michigan. Although she never married their father, she has a big family (my trademark is probably too many kids, but I love all the personalities) with modern problems. Ravenna still lives the same way her parents and grandparents lived, in the same cabin with no electricity. Then, a person from her past surfaces and shakes things up, exposing secrets Ravenna had hoped to take to her grave.
About Suzanne Jenkins
Get Suzanne's newsletter and never miss a new release! Receive a FREE Pam of Babylon short story by signing up at http://suzannejenkins.com
Suzanne's Gift to You! DOWNLOAD FREE and Bargain EBOOKS
Start the first installment of Suzanne's bestselling series, Pam of Babylon FREE! Download Today – The Greeks of Beaubien Street for 99 Cents (Greektown Detroit Detective Stories), and Burn District: The Prequel.
The romantic suspense anthology Love Under Fire, including Running with Horses was a USA Today Bestseller in 2018.
USA Today Bestselling Author Suzanne Jenkins writes page-turning contemporary romance, mystery, and women's fiction with passionately gripping characters that stay with readers long after they turn the last page. The Detroit Detective Stories, beginning with The Greeks of Beaubien Street are a reflection of American fantasy with historical reality. Pam of Babylon books consistently rank in the Top 100 Best Sellers in American Drama with over 500,000 downloads.
Suzanne's stand alone novels include Someone Like You, the Family/LGBT themed Alice's Summertime Adventure, suspenseful The Savant of Chelsea, Slow Dancing, The Liberation of Ravenna Morton and Perfect for Him, her latest romance story. "Bring the tissues," readers say.
Burn District, Jenkins new sci/fi series, follows an American family as they flee from political insanity to save their lives in the Arizona Desert.
Her short story, Vapor appeared in Willow Review, Spring 2013.
A retired operating room nurse, Jenkins lives in Southern California.
Visit http://suzannejenkins.com where you may subscribe to an email list entitling you to free stories and excerpts of soon to be released and new releases.
Like Suzanne on Facebook;
and follow her on Twitter; suzannejenkins3 where she will follow you back.