Run For Your Life
By Judith Lucci
Long-Awaited Romantic Interlude Turns Deadly….

At long last Alex has returned to Wyndley Farm, her childhood home, with her infant child and the love of her life, undercover operative Jacob Stark. Her happiness is short-lived and abruptly ends as CIA agent Digger Stildove gathers intel that suggests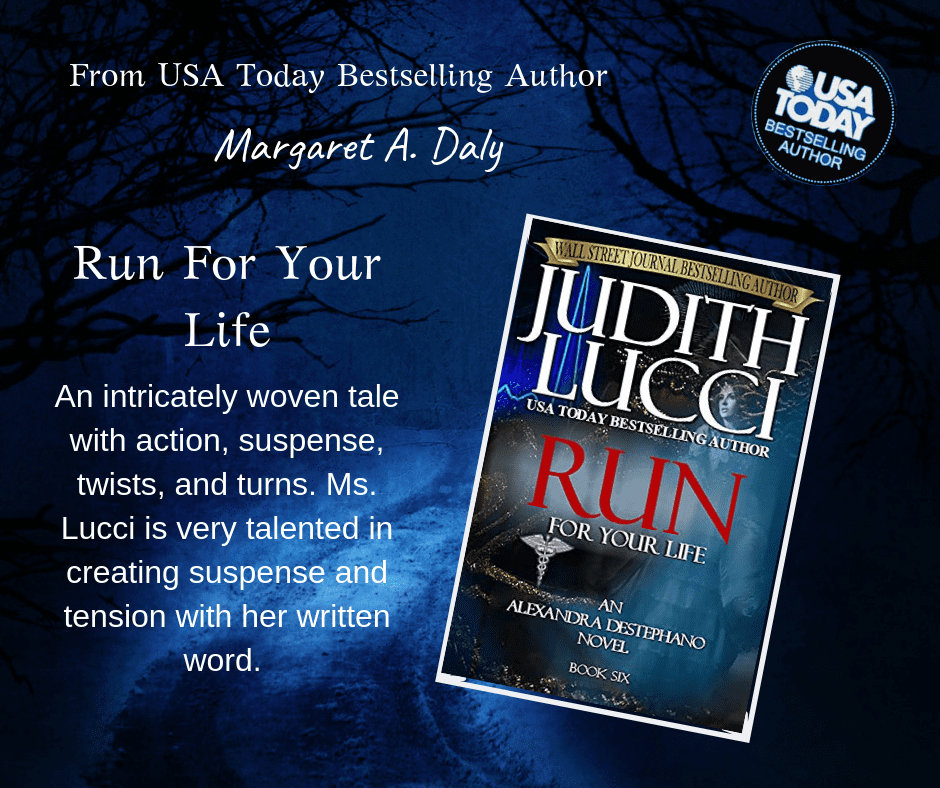 …trouble from the other side of the globe. Digger and Jacob leave Virginia for the Middle-East but danger escalates quickly as the Secret Service detects imminent terrorist activity near the farm.
About Judith Lucci