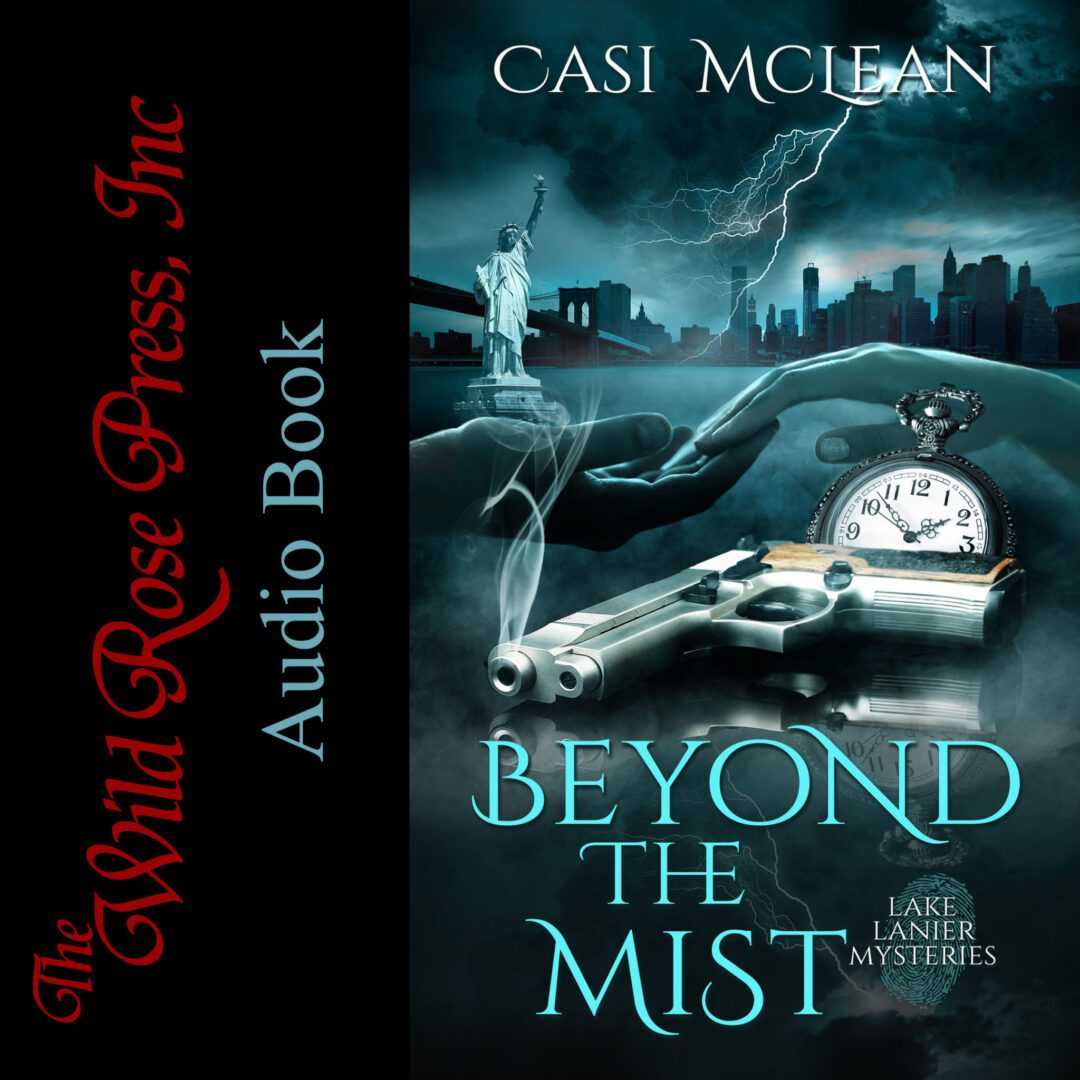 Lake Lanier Mysteries Book # 2
Can star-crossed lovers survive a cyclone of international espionage, terrorism, and the space-time continuum?
Piper Taylor concedes she'll never fall in love, until a treacherous storm spirals her into the arms of the handsome Nick Cramer. Unrelenting remorse over a past relationship haunts Nick, but he can't deny the mysterious connection and hot desire Piper evokes.
The allure of a secret portal hidden beneath Atlanta's Lake Lanier tempts him into seizing the opportunity to change his mistakes. But his time slip triggers consequences beyond his wildest dreams.
Can Piper avoid the international espionage and terrorism of 2001 New York, find Nick, and bring him home before he alters the fabric of time, or will the lovers drift forever Beyond The Mist?
USA TODAY Bestselling author Casi McLean
Romantic Suspense, Time Slips, And Mystery with a Sprinkle of Magic ….
Award Winning Author
2016 Best Romantic Suspense
Winner Gayle Wilson Award of Excellence
Winner 2016 Best Heroine Still Moments Magazine
2016 Aspen Gold Finalist for Best Romantic Suspense
2015 Top Pick by Night Owl Reviews
2015 Chicago Fire and Ice Finalist
2014 Winner 2014 AWC Short Story Award
Author Bio
USA Today Bestselling and Award-Winning author, Casi McLean, pens novels to stir the soul, weaving mystical plots with sensual romance sprinkled with magic. Southern born and bred, she writes with Georgia on her mind. Beneath The Lake, book one in her blockbuster Lake Lanier Mysteries series, won 2016 Best Romantic Suspense Gayle Wilson Award of Excellence.
With lovable characters you'll devour, Ms. McLean lures you into enchanting description where you'll see, hear, and feel the magical eeriness of each fateful tale. You'll swear time travel could happen, be mystified by other worldly images, and feel the heat of romance, but most of all you'll want more.