Don't Miss This Amazing Kindle Unlimited Giveaway That Includes My Latest Release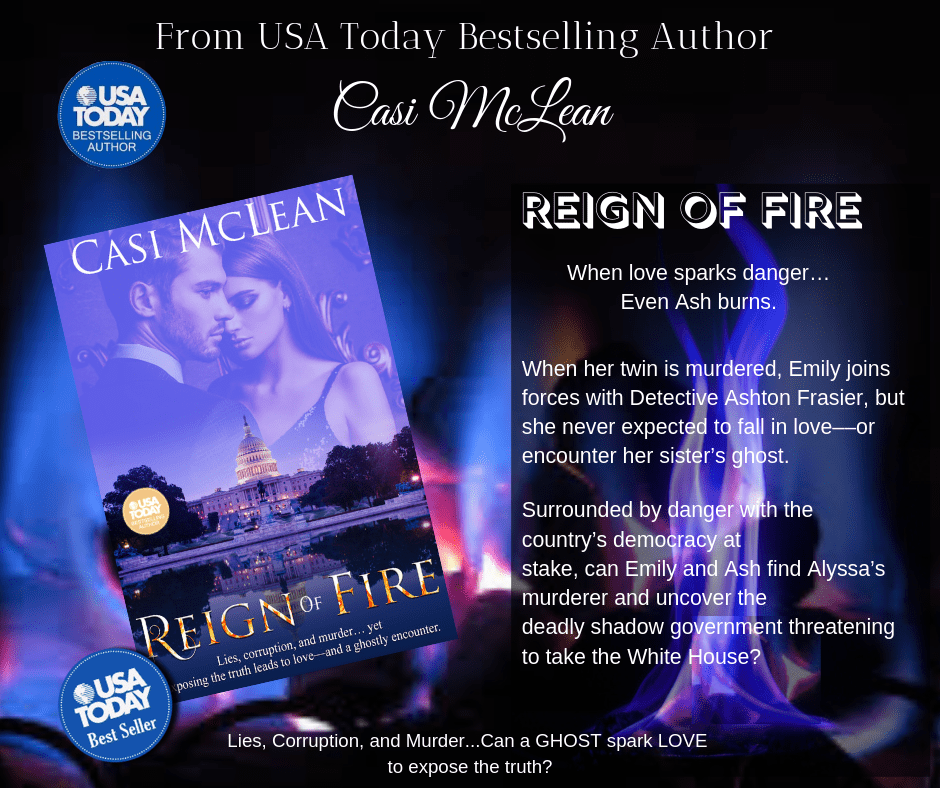 Love Kindle Unlimited? Then don't miss this giveaway!
WHAT?? You've never tried it?
Oh my gosh… You don't know what you're missing! Check out our Kindle Unlimited Giveaway and you could read my newest release, Reign of Fire, plus a ton of other fabulous books! … That's right, you could read my newest release for free!
Plus👇
(2) Grand Prize "Gift Baskets" of ALL eBooks!
(35+) Winners of Individual eBooks (randomly selected titles)
 So click now and check it out !
Reign of Fire
When love sparks danger…even Ash burns.
To expose a faction threatening America's democracy, Emily Rose joins forces with a team investigating her sister's murder, but she never expects to fall in love––or to encounter her twin's ghost.
Ashton Frasier accepts his detective career choice means a life of bachelorhood––until Emily Rose blows into his world. The spitting image of his latest victim holds a mysterious allure he can't deny.
Surrounded by danger with the country's democracy at stake, can Emily and Ash find Alyssa's murderer and uncover a deadly shadow government threatening to take the White House?
Keywords: military, romantic suspense, supernatural, ghost, pets for vets, military thriller, women sleuths, thriller, mystery, detective, political thriller