🏡



⛪



🏫



🎄

FALL INTO SUSPENSE 

🏡



⛪



🏫



🎄
Looking for a something to listen to on a chilly, scary night…then fall into suspense with our amazing authors.
Oct 29 at 9:00 a.m. –– Oct 30 at 6:00 p.m.
Join us on this event link



Take a look at these fabulous audiobooks written by some of my amazing author friends. As a GOING guest, you might win one of them!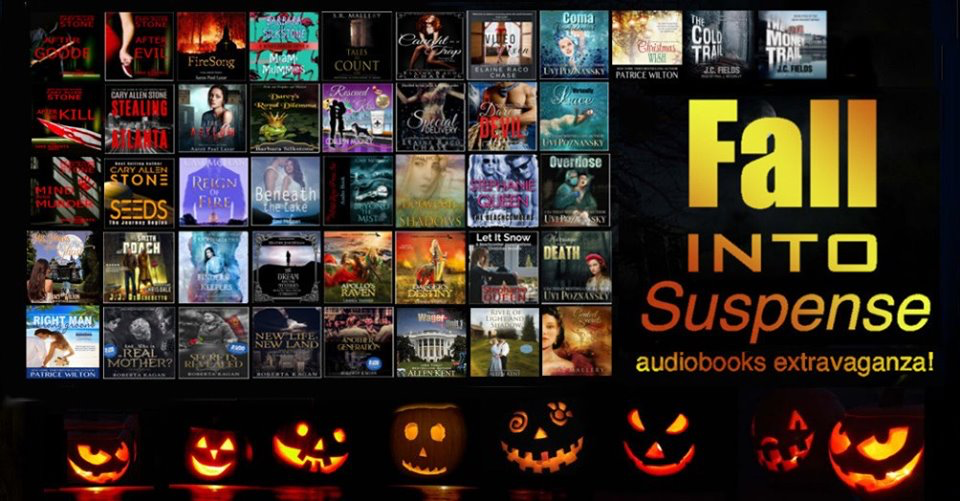 A select group of authors joined forces to bring you these amazing stories, narrated by incredible voice actors. Looking for a something to listen to on cold, scary night? Come listen to our audiobooks. You might even win one! To gear up for the party, try listening to a few excerpts of Casi's audiobooks…simply click Listen To Your Destiny on my casimclean.com menu.
✿ Take a look what you can win: https://tinyurl.com/audiobook-prizes
✿ Never listened to an audiobook before? It's easier than you think: http://tinyurl.com/never-listened
Check out some of our amazing authors on Facebook.
Uvi Poznansky
Sarah Mallery
Aaron Paul Lazar
Stephanie Giancola
Colleen Mooney
James DiBenedetto
Cary Allen Stone
Patrice Wilton
Barbara Silkstone
Elaine Raco Chase
Linnea Tanner
Roberta Kagan
Kent Allen Farnsworth