Happy Holidays
From Our
Authors Boosting Authors
[And Authors Bare All]
Family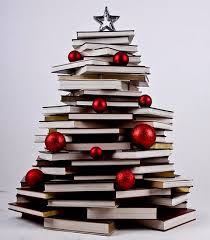 The spin is in. Everywhere we look vendors promise the best products available. The problem is sellers spin facts to lure their target audience for their own agenda.  So where can authors and readers find what the really want? ABA authors keeps life real with author tips, romantic reads, book blasts, find or receive 4 and 5-star reviews, and even a shop for writers and readers to find what the need and love. We're glad you're here. So from our family to yours, have a wonderful holiday season! Copy and paste the list below so you'll have the upcoming schedule.
Please follow your favorite ABA authors Amazon page by clicking their name below.
You just might find a PERFECT Holiday Read!
Casi McLean  ABA Coordinator
Nell Castle Featured on ABA Monday December 5
Erin Bevan Featured on ABA Thursday December 8
Mary Morgan Featured on ABA Monday December 12
PJ Webb Featured on ABA Thursday December 15
Tamara Ferguson Featured on ABA Monday December 19
M. S. Spencer Featured on ABA Thursday December 22
Jeannette Sheppard Featured on ABA Monday December 26
Sorchia DuBois Featured on ABA Thursday December 29
Katie O'Sullivan Featured on ABA Monday January 2, 2017
Tena Stetler Featured on ABA Thursday January 5
Hywela Lyn Featured on ABA Monday January 9
Devon McKay Featured on ABA Thursday January 12
Anna Durand Featured on ABA Monday January 16
Marie Tuhart Featured on ABA Thursday January 19
Claire Gem Featured on ABA Monday January 23
Maria Imbalzano Featured on ABA Thursday January 26
Tammy Bailey Featured on ABA Monday January 30
Jana Richards Featured on ABA Thursday February 2
Peggy Jaeger Featured on ABA Monday February 6
Lida Sideris Featured on ABA Thursday February 9
Laura Strickland Featured on ABA Thursday February 16
Kathryn Knight Featured on ABA Monday February 20
Starr Gardinier Featured on ABA Thursday February 23
Barbara Bettis Featured on ABA Monday February 27
Rolynn Anderson Featured on ABA Thursday March 2
Beth Trissel Featured on ABA Monday March 6
CB Clark Featured on ABA Thursday March 9
Kayden Claremont Featured on ABA Monday March 13
IIona Fridl Featured on ABA Thursday March 16
Renee Johnson Featured on ABA Monday March 20
Maureen Bonatch Featured on ABA Thursday March 23
Nicci Carrera Featured on ABA Monday March 27
Rebecca Grace Featured on ABA Thursday March 30
Mary Gillgannon Featured on ABA Monday April 3
Anita Kidesu Featured on ABA Thursday April 6
Ramona Anderson Featured on ABA Monday April 10
Debra Doggett Featured on ABA Thursday April 13
Colleen Donnelly Featured on ABA Monday April 17
Linda Pennell Featured on ABA Thursday April 20
Judy Davis Featured on ABA Monday April 24
Nancy Reece Featured on ABA Thursday April 27
Emma Kaye Featured on ABA Monday May 1
Jeannie Hall Featured on ABA Thursday May 4
Alicia Dean Featured on ABA Monday May 8
K.K. Weil Featured on ABA Thursday May 11
Barbara Edwards Featured on ABA Monday May 15
Darlene Fredette Featured on ABA Thursday May 18
Jodi Odendahl Featured on ABA Monday May 22
Anni Fife Featured on ABA Thursday May 25
Holland Rae Featured on ABA Monday May 29
Charlotte O'Shay Featured on ABA Thursday June 1
Fiona Zedde Featured on ABA Monday June 5
Barbara Barrett Featured on ABA Thursday June 8
Linda Nightingale Featured on ABA Monday June 12
Andrea Downing Featured on ABA Thursday June 15
[bottom_ads id="21076″]