MISSION Under FIRE
By Stephany Tullis
THE MISSION changed. Her COVER is blown. With NOWHERE to run and NOWHERE to hide, what can she do to SURVIVE?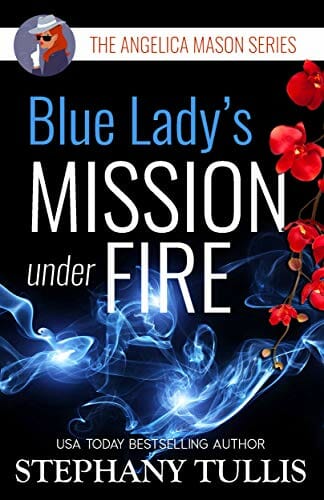 Angelica Mason, AKA THE BLUE LADY, along with her faithful crony and sidekick Jonathan C. Jarewski face new challenges and stare down old demons as they join forces. When Mayor Luke Evans fires Mason and demotes Jarewski Beckham Johnson, Washington, DC colleague and mentor, rescues her from the unemployment lines with an offer she can't refuse. Without… 
asking the whys and wherefores, Angelica recruits Jarewski and accepts Beckham's offer to head his highly politicized Violence in Small Towns federal research project.

When the VST implementation strategy changes, Angelica and chameleon Jonathan C. Jarewski learn they may be way in over their heads. They oppose team member Dez Cooke's proposal to infiltrate community organizing groups to gain direct access to their street contacts. Beckham supports the Cooke approach. Angelica points out the gaping holes in Cooke's strategy. Beckham insists Cooke's experienced-based bottoms up approach will provide intel about true crimes. When he adds that they'll gain access to impacted families in the process, Angelica caves. She shoves aside her major concerns even when Jarewski warns, "Caution, hot!"

Angelica tunes out her alter ego and instead only hears Beckham's poignant reminder: "You're a winner, Angelica. The path is cleared for your success; don't you realize that? Trust me. Always and forever."

Angelica disappears when her cover is blown by a gang member. With nowhere to run and nowhere to hide, what can she do to survive?.
#MondayMysteries  Buy Now on Amazon

About Stephany Tullis