A SPECIAL PRE-HOLIDAY GIFT … From Casi McLean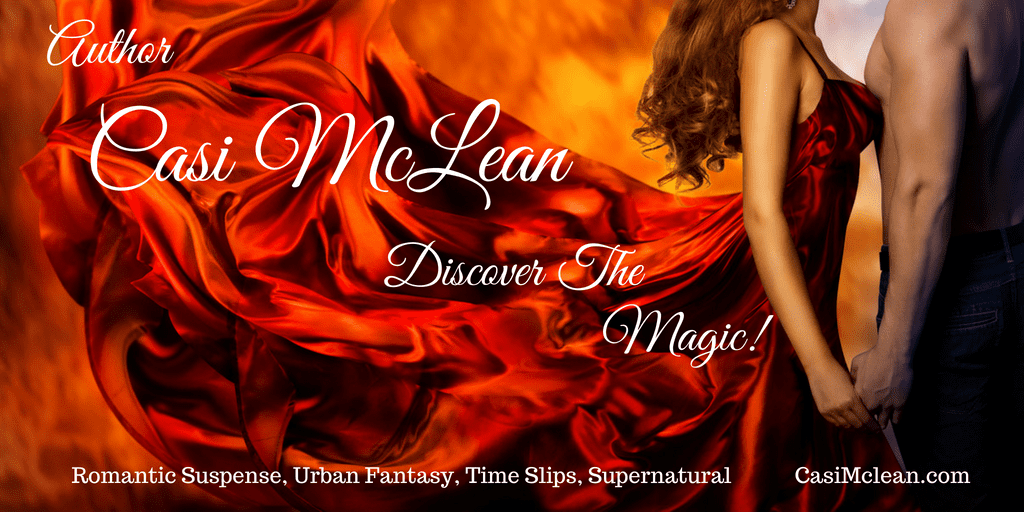 21 NEW Romance, Suspense, Ghostly Tales, & Magical Stories BY BESTSELLING AUTHORS
IN The HOTEST DEAL EVER!
All Twenty-One Never Before Published Books by Bestselling, Award-Winning Authors Listed Below ===> Only $0.99!
YES…you read that right.
Not EACH book for $0.99 ===> ALL 21 books for ONE $0.99 payment! Just take a look at what you get for only $0.99!!!
PLUS 1/2 of the proceeds goes to PETS FOR VETS!!!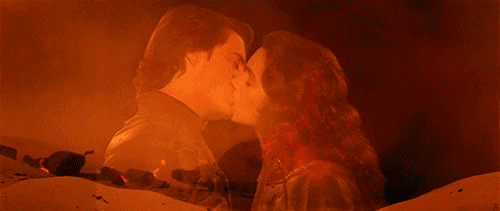 The Haunting of Hillwood Farm
By Kathryn Knight
A dangerous ghost brings them together…but will they survive long enough to find happiness?
After tragedy strikes, Callie Sinclair is left with a gift she never wanted—the ability to communicate with ghosts. But when a desperate widow begs for her help, she reluctantly agrees to investigate the strange occurrences at Hillwood Farm. She quickly realizes she's dealing with a dangerous presence beyond anything she's ever experienced, and something else becomes equally clear—the only other living person in the house, Mrs. Turner's handsome grandson, thinks she's a scam artist. While she'd prefer to just ignore him, her heart beats a little faster every time he's nearby.
Luke Turner doesn't believe in spirits. He's moved back to restore the family farm, but living on the property serves a dual purpose—he can watch out for his grandmother. He's not happy about the sudden appearance of a self-described psychic, or his inexplicable attraction to her. His initial suspicions crumble as evidence points to an actual haunting, but he's still determined not to fall for Callie—the past has taught him it's best to avoid relationships.
As Callie is drawn deeper into the mystery, she becomes the target of a vengeful spirit, and Luke can no longer fight his feelings for her. Unable to resist their desire, passion ignites…even as the paranormal activity escalates to a final deadly confrontation.
Get All 21 Books For Only $0.99:
Amazon
Apple Ibooks
Nook
Reign Of Fire
By Casi McLean
Lies, Corruption, and Murder…Can a GHOST spark LOVE to expose the truth?
When Emily senses her twin sister's murder, she rushes to Washington, D.C. to confirm her worst nightmare. To help solve the crime, she agrees to a scheme that spirals her into a treasonous faction with plans to take over the White House.
Detective Ashton Frasier accepts his career choice means a life of bachelorhood––until Emily Rose, sweeps into his life. The spitting image of his latest victim holds a mysterious allure he can't deny. Placing her as bait in her sister's murder investigation puts her life, as well as his heart, in peril.
Surrounded by danger with the country's democracy at stake, Emily never expects to fall in love, but her sister's spirit has an agenda of her own. Can they defeat the faction bonded by greed before they're discovered? Or will a ghostly encounter lead to deadly passion?
Get All 21 Books For Only $0.99:
Amazon
Apple Ibooks
Nook
Tender Enemies
By S.R. Mallery
When Lily sets up a spy trap, she faces great danger––of falling in love.
It's 1941 in New York City, a time before Pearl Harbor, when Nazi spies are everywhere in the U.S. and no one knows who's working for whom. In comes beautiful Lily, paid to gather intelligence by setting up a "honey trap" for Joe Stiles, a supposed German infiltrator. Problem is, she soon faces a danger she isn't prepared for––falling in love.
Get All 21 Books For Only $0.99:
Amazon
Apple Ibooks
Nook
Buckle Bunny
By Pamela Fagan Hutchins
The last guy to call Maggie a buckle bunny didn't make his eight seconds.
Every cowboy at the Cheyenne Frontier Days rodeo is hot for rising music star Maggie Killian. But Maggie is laser focused on her songs, her next show, and her future. She's not going to be any cowboy's buckle bunny.
Down-and-out bull rider Hank Sibley needs big money fast, so he strikes a deal with the devil to lose in Cheyenne for cash. When Hank reneges to get Maggie to go out with him, the only thing standing between him and deadly payback is a pissed-off, buckle-wearing Maggie.
Get All 21 Books For Only $0.99:
Amazon
Apple Ibooks
Nook
Virtually Lace
By Uvi Poznansky
Michael creates a virtual reality simulation of the murder. Can he solve it in time, before the killer turns on the woman he loves?
Haunted by the memory of Lace, a beautiful dancer whose throat has been slit, Michael sets out to create a virtual reality simulation of her murder. Can he bring the mystery to life? Can he solve its clues in time, before the killer turns on the woman he loves, Ashley?
Suffering memory loss due to a horrific incident in her own past, Ash is unable to identify her attacker. Despite the persistent fear, she puts her life in danger. In a nail-biting twist, she draws out the man who killed Lace, so as to avenge her murder.
Meanwhile, the cops treat Michael as their prime suspect. The only reason they haven't arrested him for the crime yet is an urgent call for their assistance in a rescue, as Laguna Beach is engulfed in flames. On his way back to the murder scene, will Michael slip away from them and save his sweetheart, before it's too late? And will he get the murderer?
Get All 21 Books For Only $0.99:
Amazon
Apple Ibooks
Nook
Running with Horses
By Suzanne Jenkins
Moving horses to the high country comes just in time when Mindy and her coffee date witness murder at a Mojave Desert cafe.
Local folklore said Mindy Murphy was born on the back of a horse. Mucking out stalls and spending days surrounded by beautiful horses on her grandfather's ranch is all she needs. The only caveat is neighboring rancher, Fred Rough's long term holding lot where captured wild horses live a sad existence. All of that changes on the day she meets her childhood friend, Antonia for coffee, and Randy Johnson, an animal rights activist just happens to be there, too. Mindy becomes entangled in an explosive encounter between Fred and Randy's friend. Moving horses to the high country comes just in time when Mindy and her coffee date witness murder at a Mojave Desert cafe.
Get All 21 Books For Only $0.99:
Amazon
Apple Ibooks
Nook
Summer of '78
By KM Hodge
Susan Evenbright, pledges to make her last summer in Texas a killer one.
An army surplus bag and a brand new journal in hand, Susan Evenbright sets out to hitchhike all the way to Austin to catch her favorite singer, Willie Nelson, live in concert. But what starts out as an innocent adventure soon turns sinister as girls her age start turning up dead.
Michael Riley, a FBI agent fresh out of the academy, is assigned to find the serial killer, a case that could make or break his career. When he stumbles across a beautiful woman who fits the killers victim profile to a tee, he finds much more than he bargained for.
Follow Susan and Michael as they set out to catch a serial killer before it's too late.
Get All 21 Books For Only $0.99:
Amazon
Apple Ibooks
Nook
The Asylum
By Aaron Paul Lazar
Carmen has a secret, and his name is Dr. Micah Worthy.
Affairs aren't permitted between staff members at St. Michael's Asylum, but Carmen and her handsome young psychiatrist find a way to sneak in a kiss or two in empty storerooms when no one's looking. It doesn't take long for her suspicions to rise, however, as she gets to know some of the patients. Why are some kept locked in their rooms, doped to the gills? And where are the two-dozen patients whose names appear on the med lists, but whom she's never met? Moreover, what's so forbidden about the ancient passages snaking beneath the two hundred year old monastery?
Something's off in the asylum, and when nothing seems to add up, Carmen and Micah unite to uncover the truth.
When staff members learn she's on to them, the threats begin. Can Carmen report her findings before she ends up in the icy Atlantic?
Set on the rugged Maine coast in the dead of winter, The Asylum is an intriguing story of romance and danger, filled with characters you'll love and breathless action that'll keep you up way past your bedtime.
Get All 21 Books For Only $0.99:
Amazon
Apple Ibooks
Nook
The Witches of Storm Island: The Turning
By Linda Watkins
In 1685, a forbidden love catapults young Maude Prichard into a life fraught with danger….
It is the Year of Our Lord 1685 and fourteen-year-old Maude Prichard finds herself at a crossroads in life. A chance meeting with a strange woman who never ages sets the young Puritan maid on a path littered with fear, superstition, and witchcraft. A boy whose love is forbidden and an old man drenched in darkness and depravity, will catapult Maude out of her well-ordered world and into a life fraught with danger. Travel with her as she journeys from the Massachusetts Bay Colony to the wilds of Maine where she will finally take her place with The Witches of Storm Island.
The Witches of Storm Island Series serves as prequel to the contemporary gothic novel series, The Kate Pomeroy Mysteries, the first of which is entitled, Storm Island.
Get All 21 Books For Only $0.99:
Amazon
Apple Ibooks
Nook
Chasing Secrets
By Alyssa Richards
Her husband's secret is priceless. Her attempts to retrieve it could be deadly.
Barbara had everything she ever wanted—a successful career, a loving husband, and a beautiful baby on the way. She even had the incredible gift to know everything about a person from hearing their first name. But when Barbara's husband somehow evades her ability and secretly clashes with a ruthless criminal, it sends her whole world crashing down. As if the resulting tragedy isn't bad enough, now a killer threatens everything she loves to reclaim a valuable cache of diamonds.
To protect her family, Barbara must use her gift and the help of a handsome archaeologist to find the stolen gems before time runs out. If she fails to discover the treasure and finally understand her husband's covert double life, then her once happy family will never be the same.
Chasing Secrets is a compelling standalone romantic suspense novel. If you like fast-paced action, sizzling chemistry, and second chance relationships, then you'll love Alyssa Richards' edge-of-your-seat thrill-ride.
Get All 21 Books For Only $0.99:
Amazon
Apple Ibooks
Nook
Two Hearts Under Fire
By Tamara Ferguson
Can two wounded hearts under fire survive love?
Two years ago, members of Airman Russ Quinlan's team were targeted and captured during transport in Iraq. When Russ discovers the only other survivor was left for dead after a brutal assault by insurgents, he realizes this covert mission had resulted in deadly consequences, and someone was trying to frame him.
When Russ decides to enlist help from AFOSI Agent Brand Reardon, he finds Claire Ellis instead. A close friend of Brand's fiancé Sarah, Claire's staying at Brand's Quantico apartment temporarily, hiding out from an abusive ex-husband who's trying to kill her.
When an assassin attempts to gun them both down, Russ is able to avert the attack, turning the weapon on the killer.
But who was the intended target? Russ figures their only option is to run, heading to Crystal Rock, Wisconsin to enlist Brand and Sarah's help.
But something crazy happens to them both along the way. Can two wounded hearts under fire survive love?
Get All 21 Books For Only $0.99:
Amazon
Apple Ibooks
Nook
Monsters in my Closet
By Margaret A. Daly
Can Becky keep her secrets?
A new place, a new start on a life, that's all Becky wants. A place she can feel safe and free herself from her past. No one knows her secrets, not even her best friend.
She wasn't ready for love, not just yet. At least that's what she kept telling herself. Deep down she yearned for it, even burned for it. But every time she lets herself fall, it fails miserably. She isn't going to let that happen, not this time. She will find herself first.
All of her plans are thrown out the window the day she runs into Stephen. His smile captures her and no matter how much she fights it, she can't deny the pull in her heart. Can Stephen help her chase away the past? Can she keep her secrets and her monsters at bay long enough to give love a chance again?
Get All 21 Books For Only $0.99:
Amazon
Apple Ibooks
Nook
Diamonds and Lies
By Inge-Lise Goss
When murder upends a diamond heist, can the jewel thief trust the mark who vows to protect her?
Mia's advertising career masks a side job in the family business―the business is thievery and the competition kills. Partnering with her brother, Andy, Mia is drawn into a short timeline to plan a diamond heist to make good on Andy's double-cross of the crime boss who hired him for the prior job. Openly teasing the mark, Mia plays with the jeweler's attraction to her, insinuating herself into his life, gaining his confidence. When Andy's past threatens them both, Mia abandons the heist and disappears. The mark, under Mia's spell, hides and protects her from danger. They are both in peril as her brother's stalker closes in on them. Alternating between ecstasy and fear, she has to make a fateful decision. Is she placing her trust in the wrong man? Can a relationship built on lies become real?
Get All 21 Books For Only $0.99:
Amazon
Apple Ibooks
Nook
Deception Bay
By Chris Patchell
She's armed. He's dangerous. Together, can they stop a killer from tearing a small island community apart?
When wise-cracking cozy mystery author, Austin Martell, left his hometown on Whidbey Island for the bright lights of New York, he vowed he would never go back. But some promises are impossible to keep, and when Austin discovers that his mother has suffered a serious accident, he has no choice but to return. Austin soon learns that her accident may be no accident at all, and secrets that were laid to rest after his brother's tragic death off the coast of Deception Bay, have now begun to surface.
Austin finds himself in the center of a real-life murder mystery, when Police Chief Ellie Sharpe uncovers a curious connection between the author and the death of a local businessman. Born and raised on Whidbey and trained as a New York cop, Ellie is smart, and tough, and determined to solve the mystery behind the killing before more people die. Sparks fly as the two pair up to figure out who is responsible for the murder. The closer they come to discovering truth, the more desperate someone is to keep the sins of the past from coming to light.
Someone close to Austin harbors a deadly truth. Can Ellie unmask a killer before Austin becomes one more secret buried beneath the waves of Deception Bay?
Get All 21 Books For Only $0.99:
Amazon
Apple Ibooks
Nook
Ace Under Fire
By Stephanie Queen
Can this bad boy make a comeback to save an old flame?
Jeremiah Acerman was a badass back in the day, but he long ago traded in his guns for a computer keyboard. That didn't stop him from saying yes to a call for help–not when it was from that one woman in his life he let slip away and lived to regret it.
Isabella was worth risking his neck. She might even be worth risking his heart. Now the question was whether he was up to the challenge of going up against some new badasses south of the border.
There was only one way to find out…
Get All 21 Books For Only $0.99:
Amazon
Apple Ibooks
Nook
MISSION Under FIRE
By Stephany Tullis
The mission changed. Her cover is blown. With nowhere to run and nowhere to hide, what can she do to survive?
Angelica Mason, AKA THE BLUE LADY, along with her faithful crony and sidekick Jonathan C. Jarewski face new challenges and stare down old demons as they join forces. Mason and Jarewski's relationship began ten years ago in Smoothville, Georgia. Jarewski stepped to the plate and helped Mason salvage incumbent, Luke Evan's disintegrating mayoral re-election campaign. When Evans convinces her to become City Operations Manager, Angelica makes Jarewski her assistant.
Evans fires Mason and demotes Jarewski once Angelica leaves the city to help her father recover from a massive heart attack. Beckham Johnson, Washington, DC colleague and mentor, rescues her from the unemployment lines with an offer she can't refuse. Without asking the whys and wherefores, Angelica recruits Jarewski and accepts Beckham's offer to head his highly politicized Violence in Small Towns federal research project.
When the VST implementation strategy changes, Angelica and chameleon Jonathan C. Jarewski learn they may be way in over their heads. They oppose team member Dez Cooke's proposal to infiltrate community organizing groups to gain direct access to their street contacts. Beckham supports the Cooke approach. Angelica points out the gaping holes in Cooke's strategy. Beckham insists Cooke's experienced-based bottoms up approach will provide intel about true crimes. When he adds that they'll gain access to impacted families in the process, Angelica caves. She shoves aside her major concerns even when Jarewski warns, "Caution, hot!"
Angelica tunes out her alter ego and instead only hears Beckham's poignant reminder: "You're a winner, Angelica. The path is cleared for your success; don't you realize that? Trust me. Always and forever."
Angelica disappears when her cover is blown by a gang member. With nowhere to run and nowhere to hide, what can she do to survive?
Get All 21 Books For Only $0.99:
Amazon
Apple Ibooks
Nook
Lily's Homecoming Under Fire
By Anna Celeste Burke
When Lily returns home to California's wine country, sparks fly amid a hail of bullets as she and US Marshal Austin Jennings take cover. Who wants Lily dead?
When Lily Callahan returns home to California's wine country, sparks fly amid a hail of bullets as she and U.S. Marshall Austin Jennings take cover.
Money, fame, and love all come into play as motives when Lily and Austin try to find out who sent hired guns to kill Lily. The trouble begins soon after her beloved Aunt Lettie dies and leaves her estate to Lily—is it about the money?
Or, is life imitating art? Lily's trouble-making character in a long-running TV soap was recently killed by a paid hitman. Is a crazed fan trying to end Lily's life as well as her acting career? Did her agent borrow a page from the script after Lily dismissed him?
Lily's surprised to find an old flame waiting for her when she returns home. Has he reached the point that if he can't have her, nobody can? If it's about an old love that's become dangerous, the new one that propels Lily and Austin into each other's arms won't help.
Life in small town California wine country is a tangled vine of mystery, suspense, and intrigue.
Grab your copy of the first book in the Calla Lily Mystery Series by USA Today and Wall Street Journal Bestselling author, Anna Celeste Burke to find out what happens to Lily and Austin.
Get All 21 Books For Only $0.99:
Amazon
Apple Ibooks
Nook
Baja Get Away
By Jinx Schwartz
Sometimes paradise is murder.
Thrown together in Cabo San Lucas, two jilted lovers find themselves on the run in Mexico's Baja Peninsula. Can they outwit the Mexican authorities, and their pasts? Sometimes Love is Murder.
Get All 21 Books For Only $0.99:
Amazon
Apple Ibooks
Nook
Run For Your Life
By Judith Lucci
Besieged by threats and haunted by memories, can Alex and Jacob survive another fiery attack?
AN EXPLOSION AT WYNDLEY FARM TURNS DEADLY!
An unidentified blast at Wyndley Farm, the country estate of Adam Patrick Lee of Virginia. Ada, Lee, an arch enemy of Al Qaeda of the Arabian Peninsula, has the Secret Service concerned about the safety of the Congressman and his family. Suspicions increase when a terrorist recruitment activity turns deadly at a nearby Courthouse. Chatter on the Dark Net, reports from his handler, and a well-honed intuition has dark ops operative Digger Stildove, a family friend, convinced an attack on the estate is imminent. Alex fears for the lives of those she loves. Can she run for her life?
Get All 21 Books For Only $0.99:
Amazon
Apple Ibooks
Nook
COLD RED
By Fiona Quinn
Undercover, under fire, under arrest, it's hard to save a special agent's life with your hands cuffed behind your back.
Get All 21 Books For Only $0.99:
Amazon
Apple Ibooks
Nook
When Love Sparks Danger, Get Ready for an Explosion!
Twenty-one Wall Street Journal, USA Today, and bestselling authors bring you a heart-pounding collection of stories all in one amazing romantic suspense boxed set. From around the edges of every day existence lurks betrayal, greed, and death. With every turn of the page, feel the heat of adrenaline as fear lights up the night. Fight alongside the tenacious heroes and heroines as they battle for survival. They'll put everything on the line to thwart the evil coming after them. They want to trust in the power of love. But is it enough? Available on iTunes Ibook and Nook…
WHAT DO YOU HAVE TO LOSE?
Buy NOW PreSale for only $0.99 Release date: November 13, 2018.
Get All 21 Books For Only $0.99:
Amazon
Apple Ibooks
Nook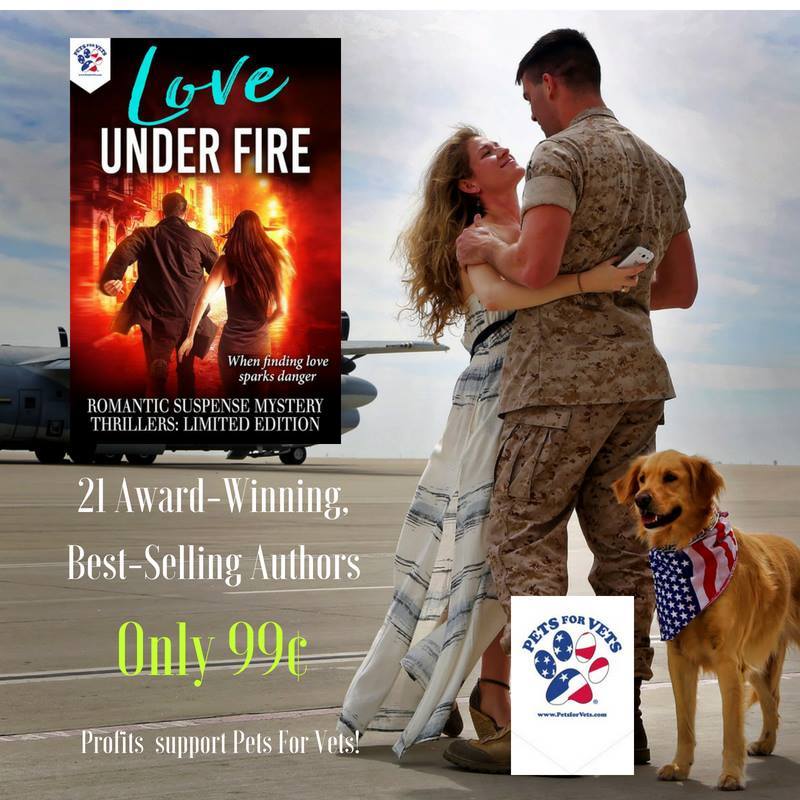 Support Our Vets!
50% of all proceeds gos to Pets For Vets!