The Worst Experience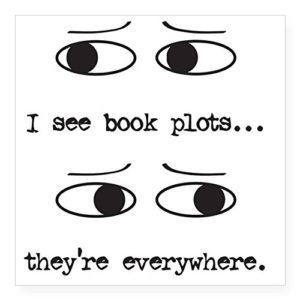 The worst thing for an author to experience is when the voices stop talking to you in your head. I had to face this problem for the last few months. I love to write so when the voices stopped telling me their stories, I was surprised. I couldn't seem to form a sentence, a paragraph, or a scene.
I struggled for months, then after some tests, a doctor told me I had cancer. I was shocked, but deep down inside I had suspected something was wrong. After all, the voices left me.
Now a few weeks after my operation, I'm getting back on my feet. My stamina isn't up to par, but the voices in my head are chatty and I'm so happy to have them back.
Kayden's Best Author Tips:
My most successful author tip is to write consistently. I found the best way to do this was the 100-word challenge. You write 100 words ever day for 100 days. If you miss a day, you must start at day 1 again. I had to start seven times before I learned to write every day now I do, I write each day. Give it a try and I think you'll be surprised at your success.
The most successful promo tip I have is to share every author who is in your genre on your Facebook and Twitter. I love sharing authors and I love learning about new writers. It's a wonderful way to make friends with awesome authors who inspire me every time I read their books. I hope you expand your circle of fantastic authors.
Sorry to interupt here, but…
Attention: 

Awesome Bewitching Authors

👁👁
Cafe Press gave us an
EXCLISIVE 15% off
merchandise! Simply use the code
CASIMCLEAN
March 13-20
Don't miss this! Click the link today!!
15% off CafePress Merchandise with code CASIMCLEAN
Now … More About Kayden:
Kayden loves sexy, well-crafted stories of lust and love.  Her sensuous style drives the characters in lustful romps. When she is not crafting erotic romantic stories, she can be found crocheting or making jewelry. Kayden is a member of Romance Writers of America, Toronto Romance Writers, and Writing Community of Durham Region. 
She hopes you enjoy her other books, HELL'S BOUNTY, TIMELESS PASSION, and RED HOT all published by The Wild Rose Press. Kayden loves to hear from her readers.
Her latest book Tartan Temptation, is part of the Real Men Wear Kilts series published by The Wild Rose Press in the Scarlet line. 
Tartan Temptation
Blurb:
Financial planner Cora Siegfried has returned to her hometown to settle her late father's estate. Get in, get out, that's the plan. When she's almost run over by a kilt-wearing hottie on a motorcycle, all her well-laid plans go up in smoke, and all she can think about is getting well laid by her childhood crush. But after what she hoped would be a one-night stand, leaving him might not be as easy. Talk about a tartan temptation.
With his throne on the line, Brodie Murdock needs to secure his kingdom by taking a bride. When the only woman he's ever wanted steps right into his path, he knows the legends are true. She is his destiny. The feisty female isn't hard to seduce into his bed for the night, but she's proving difficult to convince they are meant for forever. And then there's the secret that could destroy any chance of their future–a secret he's not ready to confess. Not until his stubborn soul mate admits she needs him for more than sex.
Buy Links:
Amazon: http://amzn.to/2deP5wS
Find Kayden:
Website: www.kaydenclaremont.com/
Blog: https://kaydenclaremont.wordpress.com/
Twitter: https://twitter.com/kaydenclaremont
FaceBook: https://www.facebook.com/kayden.claremont/
Goodreads: www.goodreads.com/author/show/9136748.Kayden_Claremont
More Books by Kayden Claremont
[bottom_ads id="21076″]
[bottom_ads id="30901″]