About Casi McLean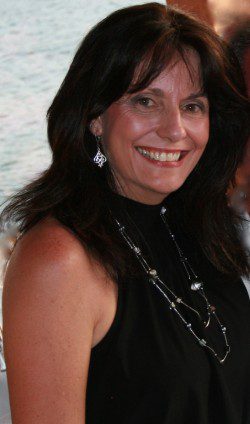 You've heard of her, but here's what you didn't know about Casi McLean
Award winning author, Casi McLean, pens novels to stir the soul with romance, suspense, and a sprinkle of magic. Her writing crosses genres from ethereal, captivating shorts with eerie twist endings to believable time slips, mystical plots, and sensual romantic suspense. But here's what you didn't know about Casi McLean.
Her first novel: Beneath The Lake
WINNER: 2016 Gayle Wilson Award of Excellence for BEST Romantic Suspense.
Click here for a FREE sneak peek  
Casi's Memoir
Casi's powerful memoir, Wingless Butterfly: Healing The Broken Child Within, shares an inspirational message of courage, tenacity, and hope, and displays her unique ability to excel in nonfiction and self-help beyond fiction. Her mother's warning haunted her through a childhood steeped in mystery, and sparked a domino effect reflecting what she perceived was true.Until she uncovered secrets and lies in her past that changed everything.
"YOU DON'T WANT TO KNOW HIM;
HE'S THE KIND OF MAN WHO PULLS WINGS OFF OF BUTTERFLIES."
The warning promted her to unravel secrets and lies in her past that changed her life. A TRANSFORMATIONAL SELF-HELP MEMOIR Wingless Butterfly shares a lifetime of secrets like whispers from a best friend and unveils the metamorphosis of a broken child, her struggle to escape a silken chrysalis cocooning her heart, and her desperation to find love, validation, and self-worth. When the mist of a new dawn settled, the fragmented little girl emerged confident and secure with wings to fly in a whole new world––that child was me.

Intimate stories linger within each of us; a unique saga that is ours alone with twists, turns, hopes, and dreams. Some people thrive on messages perceived through childhood; others splinter. But as different as each individual may seem, we all love, hurt, and bleed the same. The distinctiveness of our past develops who we become.
So can we change and, if so, is it possible to erase a lifetime of beliefs? Perspective is reality. When I shattered the broken reflection in the mirror of my past, I finally healed and followed my dreams. This is my story.
Get FREE Access to Wingless Butterfly
About Casi McLean's Romantic Suspense, Time Slips, and Mystery
Known for enchanting stories with magical description, McLean entices readers in nonfiction as well with fascinating hooks to hold them captive in storylines they can't put down. Her romance entwines strong, believable heroines with delicious hot heroes to tempt the deepest desires then fans the flames, sweeping readers into their innermost romantic fantasies.
Ms. McLean weaves exceptional romantic mystery with suspenseful settings and lovable characters you'll devour. You'll see, hear, and feel the magical eeriness of one fateful night. You'll swear her time travel could happen, be mystified by her other worldly images, and feel heat of romantic suspense, but most of all you'll want more.
Please take a moment to look at her books on the site menu.
Each romantic story is written with a whisper of mystical magic to warm your heart and twists to stir your passion.
OR
[bottom_ads id="21076″]
[bottom_ads id="30901″]